For your convenience, many of the products I link too are affiliate links which means I may earn money if you purchase a product I recommend.
20 Creative White Elephant Gifts Under $25
If you find yourself invited to a white elephant gift exchange, this is your go-to guide for creative gift ideas priced under $25. Ranging from goofy and silly to practical and useful, you're sure to find a gift on this list that's perfect for your next party or event.
White elephant gift swaps are fun because the gifts are wrapped and brought anonymously. Participants draw numbers and select a gift from the gift pile and unwrap it. As each participant has their turn, they can elect to choose from among the wrapped gifts or select from one of the already unwrapped gifts.
Which gift will you end up with?
That's part of the fun of a white elephant gift exchange! Browse through this guide and select a few that you think would be a perfect fit for your next occasion.
PS – the most creative white elephant gift I've ever gotten was a leopard print padded toilet seat!  I couldn't find one for under $25 for you guys, but did think this alternative was pretty "unique".
1. 
For the recipient who appreciates silly humor, this useful yet saucy oven mitt will always get noticed by anyone lucky enough to hang out in the owner's kitchen.

2.  Who doesn't secretly want a giant taco float to hang out on in the summer as you drift merrily along on a sun-filled fun day? As thanks for receiving this food-inspired float, insist on photo evidence of the recipient using this awesome gift.
3.  Who knew a miniature vacuum cleaner could be so cute and useful at the same time? Perfect for cleaning up all those little messes on your desk or near your computer.
4.  We could all benefit from some classic Bob Ross wisdom, handed out in a coloring book suitable for adults. Get your zen on while coloring between the lines in this collection of Ross' paintings.

5.  Hug a pillow in the shape of everyone's favorite buttery bakery item, a croissant. Made from cotton and shaped like a croissant, this pillow fabric has a realistic print that looks good enough to eat.
6.  This bag clip is the cat's meow, literally, and will delight the crazy cat lady who gets this gift! When pressed, the cat meows three times. Whether you find this annoying or cute is totally up to you. Caution: may confuse other cats in the household.
7.  There's always a market for dad jokes and this book is full of them. Collected from all over the world, there's no shortage of silly groan-worthy jokes between these pages. Makes a great gag-gift for the lucky recipient!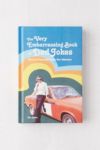 8.  If you're into retro decor that reminds you of Sheldon Cooper's apartment, you'll appreciate this Rubik's cube inspired tissue box holder. Just what every Big Bang Theory fan needs.
9.  Sometimes it's hard being an adult and making choices, so let this paperweight make the decision for you, if you dare. Simply spin this paperweight to receive its wisdom, or just use it as a paperweight. A dual-function gift. 
10.  Indulge in your fantasy of being a mermaid with this cozy and warm blanket with its iconic fishtail shape at one end. Machine washable. Suitable for adults.

11.  Potterheads will covet this golden snitch Quidditch accessory while Muggles will not have a clue what to do with it. Let's hope it falls into the right hands.
12.  Bacon lovers can now proudly display their love for this pork-based meat whenever they have a need to bandage a cut or scrape. Each bandage strip looks like a small slab of bacon that's so realistic that you may be tempted to eat it or fry it. Please don't; these bandages are for body wear only.


13.  This practical gift may prove useful to whomever takes it home. With its BPA-free silicone body and unique collapsible feature, this packs away in the smallest of spaces making it the ultimate portable water bottle.

14.  If you've ever wondered (and why wouldn't you?) how you could repurpose all that cat hair that you've religiously brushed from your cats, your furniture, and your clothing, here's your answer. This book will delight the recipient with its unique ideas on how to create quirky crafts from those piles of fur you've been saving. Leave your friends and family speechless with your new-found hobby.
15.  No need to squint when playing with these enormous cards! Challenge your friends to a game and see how you do while trying to keep your hand of cards from being seen by your opponents. For added fun, try your hand at shuffling this oversized deck.
16.  Give the gift of therapy dough that emits a calming fragrance to help relieve stress and tension. Shape it, squeeze it, squish it and use it when you have the fidgets. Caution: may become addicting.
17.  Here's a cute tea towel perfect for kitchen and bathrooms. Add a little humor into your daily towel use with these simple black and white towels that will work with any decor.

18.  This set of 3 colorful wine stoppers makes a great white elephant gift, housewarming or stocking stuffer gift. Practical, useful and pretty, these wine stoppers can work for bottles other than wine that also need a tight seal, such as vinegar and oil bottles.
19.  Fans of the Star Wars franchise will appreciate this R2-D2 multi-colored night light or desk light. Would also make a great stocking stuffer gift!
20.  If you're afraid of commitment, then this temporary tattoo kit probably has your name on it. Get a feel for body art with this easy-to-use henna tattoo kit. Comes with stencils and instructions for DIY inking.
Creative White Elephant Gifts are the best
Finding an inexpensive creative white elephant gift really is possible, you just have to be a little bit creative!  Let me know if you have any fun suggestions to add to this list.  I'm always on the lock out for fun white elephant gifts since they are always the highlight of any holiday party.